Membership plaque and announcements to welcome your business
Business listing in the Chamber's Business Directory
30-day front page listing on the Chamber website
Exclusive Member Log In and Password to manage your listing
Website listing, with your link, your address, email and a map
Take the Chamber with you with the MemberPlus app
Access to the Palm Desert Area Chamber Newsletter
Access for posting Hot Deals - special offers for the public
Offer or receive Member to Member deals
Anniversary announcements in the Chamber newsletter
Network at monthly, bi-monthly and special events
Tax deduction for your Chamber membership investment (Consult your tax professional)
Office Depot Savings Program
Staples Savings Program
Exclusive customer referral service
Representation through the Chamber's legislative advocacy program
Access to post job openings on the Chamber website
Share content to the Chamber Facebook Page
Education through available courses and webinars
Banner Ads available
Enhanced Listings available
Member2Member Eblasts
Form deeper connections to others through volunteerism on various committees and on the Board of Directors
To join the Palm Desert Chamber please contact President & CEO at ceo@pdacc.org or 760-346-6111 or fill out our online membership application.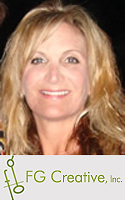 Stephanie Greene – Principal – FG Creative Inc.
The team here at FG Creative Inc. has always valued our ongoing relationship with the Palm Desert Chamber of Commerce. They are fantastic partners in a variety of cross-promotional events that we are involved with through our clients, and we have certainly benefitted from all of the networking and educational opportunities that they provide. We recommend to all of our clients to become active members, and we look forward to all of the great events to come!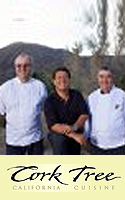 Ray Rodriguez – Owner, Casuelas Cafe & Cork Tree California Cuisine
The PD Chamber and its Associates have provided me with a real life MBA in business. From finance to sales to HR and every business need in between. The Chamber has been my primary "go to" resource.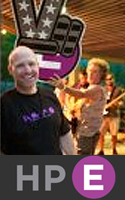 David Herrlinger, Vice President – Hot Purple Energy
We hope it's becoming clear that Hot Purple Energy is more than just a solar company. We care about the health of the valley and its economy across the board, and are fully engaged to this sustainable cause. There are few desert organizations that take this engagement to heart as earnestly as the Palm Desert Area Chamber of Commerce. As the tide rises, so do all boats.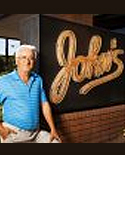 George Argyros, Owner- John's Restaraunt & Towne Center Cafe
Being a member of the Chamber and the Palm Desert Community for many years has helped me not only professionally but personally. I have grown my two businesses, met many great people, and look forward to more great things and growth in the future – come check out my remodel soon.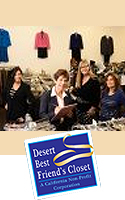 Connie Golds, Owner – Desert Best Friend's Closet
Joining the Palm Desert Area Chamber increased our visibility in the Coachella Valley. I love attending the Chamber breakfasts-they are a perfect venue to network, promote our nonprofit and meet other business owners.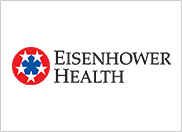 G. Aubrey Serfling, President and Chief Executive Officer – Eisenhower Health
The Palm Desert Area Chamber helps Eisenhower Health reach community members who might not be aware of the health care support we can offer businesses as well as the entire community. The leads we receive via the Chamber help us track our outreach & communication efforts.

Mike Renner – WAC Solution Partners
Just want to thank the Palm Desert Area Chamber of Commerce. We always knew the power of Chambers of Commerce, as we started our business in the Seattle/Tacoma area in 1984 we had been members of: Seattle, Bellevue, Tacoma, South King County and Fife Chambers for 25 years they really were the go to place to make business connections and get to center of business, it never was about who they were but really who they knew.
In the summer of 2010 we bought a supposed to be getaway vacation home in the Coachella Valley. On our trip down to look at our house in July we took time out to attend a lunch function put on by the Five Star Palm Desert Area Chamber of Commerce, we were so impressed by the people we then decided to join and attend the Oct Business Expo in Indio. By the end of 2010 we made the decision to move to the Coachella Valley full time cold turkey. We knew three people, our real estate agent and my two parents. And we joined the Five Star Palm Desert Area Chamber of Commerce and started going to events and getting connected. Some of our largest customers today and several current great prospects came from those early connections and we are some happy to be involved with the Five Star Palm Desert Area Chamber of Commerce.