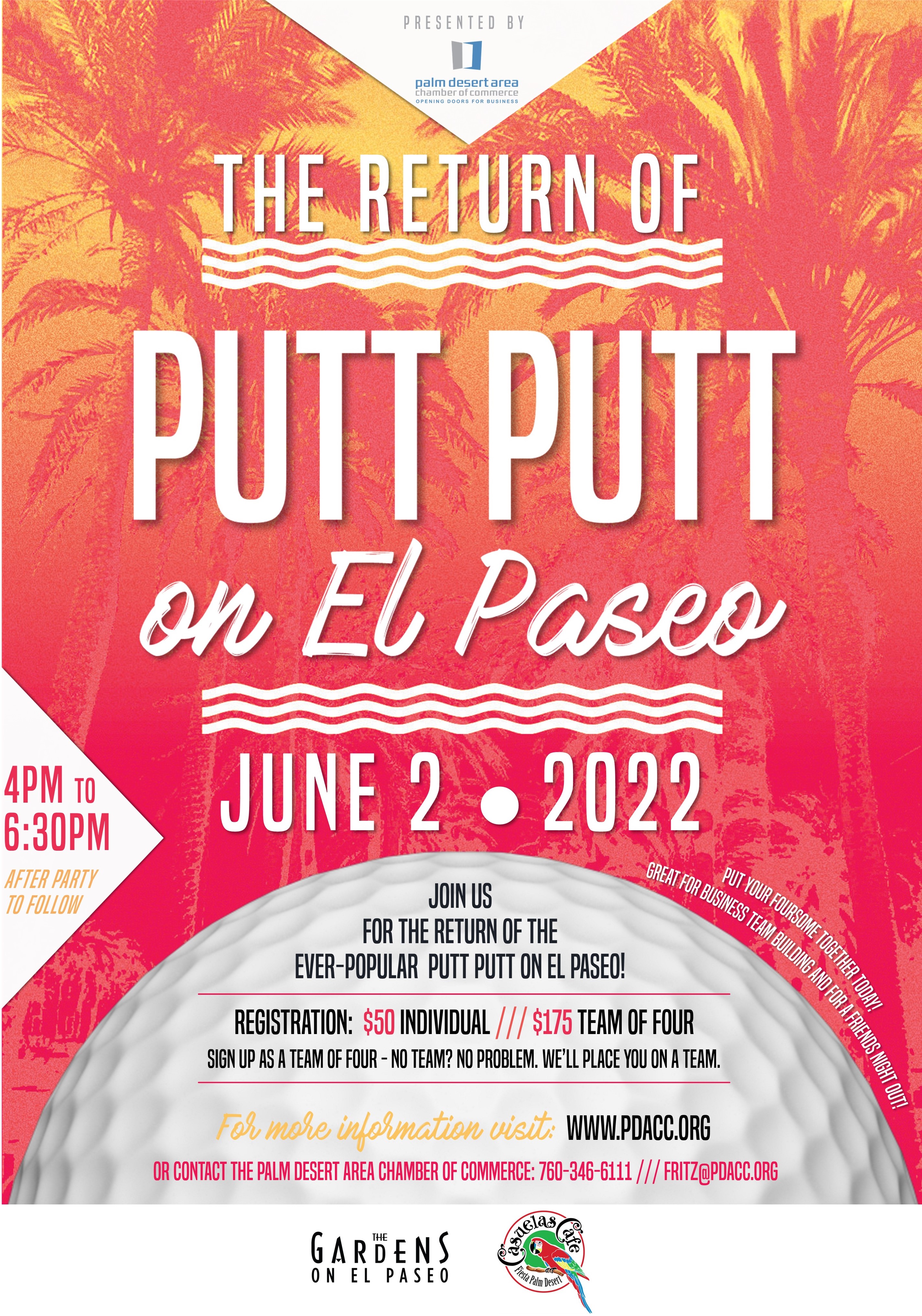 Putt Putt on El Paseo is returning on June 2nd and you're invited!
The event begins at 4:00 PM with a pre-party hosted by The Gardens on El Paseo. From there you and your team head off to the first hole. Enjoy fun hosted golf holes
in a variety of businesses along the way, complete with sips and savors.
You and your team will have a chance to vote within 3 different categories after you complete the 9-hole course. However, the fun doesn't stop there. "The 19th Hole", hosted by Casuelas Cafe, will lead into an amazing after-party and award ceremony.